GlobalSF Futures - Mexico's Fintech Law: Implications for Global Business Ecosystems
On October 18th, 2018, LatinSF hosted the first event of the GlobalSF Future Series. This event brought together a panel of experts from Mexico to discuss the global implications of the Fintech law as well as the explain the many opportunities in Mexico's Fintech space.
Our panel consisted of Eduardo Guraieb, CEO of Fintech México, Lynne Bairstow, Managing Partner of MITA Ventures, Jorge Díaz, CEO of Rocktech, and Eric Save (moderator), Partner at K&L Gates.
In addition to the insight provided from our expert panel, the curated audience was able to the engage with the panel and each other to explore business opportunities for local firms interested in expanding to the Mexican market as a result of the new legislation.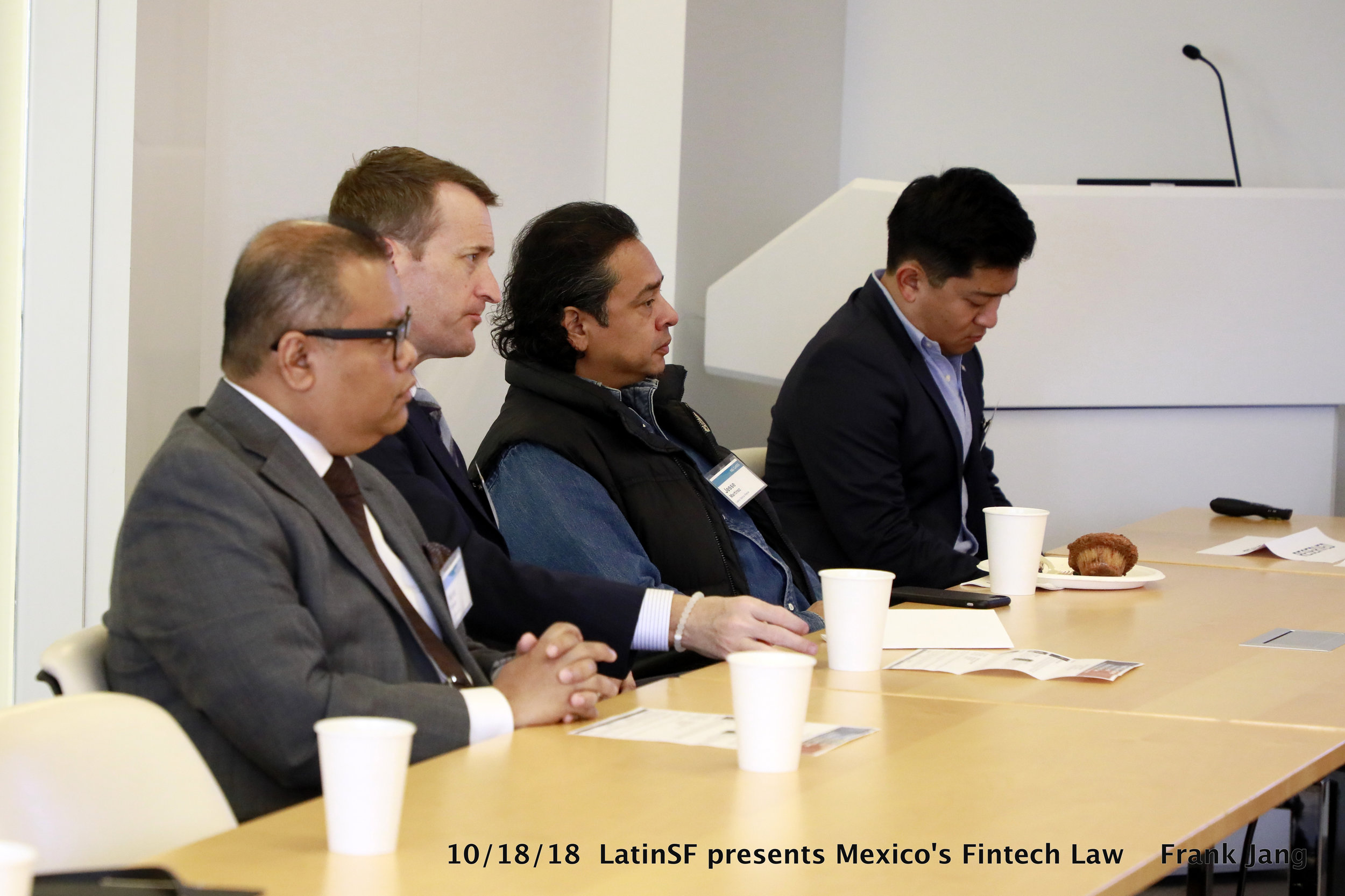 GlobalSF Futures are half-day events curated by GlobalSF staff and partners. We bring together industry leaders from around the globe to discuss future focused, industry specific topics to foster learning, inspiration, innovation, and investment.
Events convene regional experts and San Francisco Bay Area leaders who offer deep expertise in international business and connections with key players shaping the global economy.